Belfort is located in the Eastern pert of France
close to the borders of Germany and Switzerland,
more precisely in the Belfort gap,
a passageway between the Vosges to the north and the Jura to the south..
The town is part of the departement
Territoire de Belfort (90)
in the region
Bourgogne Franche Comte
.
The best know monument is the
Lion de Belford, created between 1875 and 1880
by the scultor Auguste Bartholdi (1834 - 1904)
who designed the Statue of Liberty in
New York
.
The lion is a symbol of French resistance
during the Franco Prussian war
Belfort is also known for
Art Modern Museum
,
Histoire Museum
Mecanographie Museum
,
Tour 46 Museum
To find people of companies
from Belfort
please go to
Phone Book of the World
PBof.com/belfort
Tourist and Travel information
about thousands of cities
can be found in the
Phone Book of the World / PBof.com
PBof.com/city

Instagram: #visitbelfort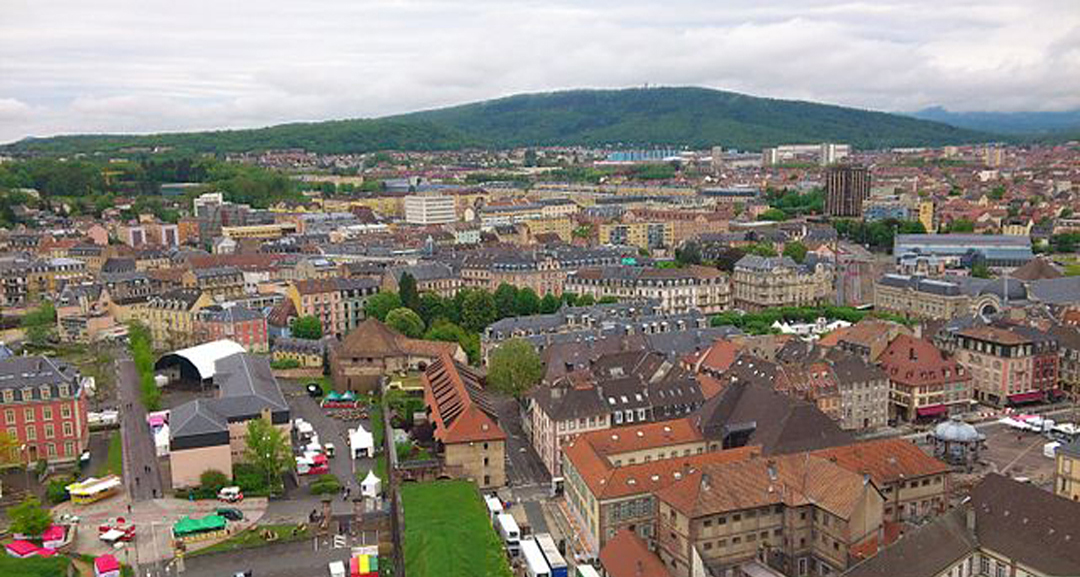 View on Belfort,
photo by Mr Ajedrez